Meet Dr. Douglas S. MacKay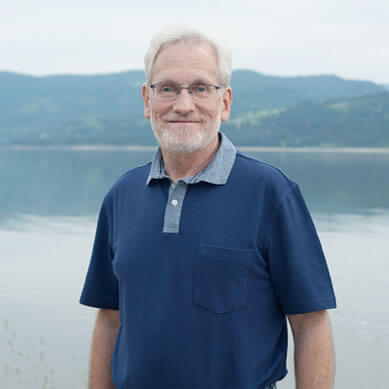 Leading-Edge Dental Care with a Personal Touch
It is a privilege to offer thorough, advanced dental care with a personal touch. We strive to make each visit a positive experience, so the patient leaves with a happy smile and looks forward to returning. It's essential that our patients know we offer gentle dentistry. We're here to help people improve their oral and overall health, as well as their smiles.
Being in private family practice allows me to develop caring, lasting relationships with my patients. I'm able to get to know each on a personal level and strengthen our friendship over the years. I like caring for families, and watching the children grow, go off to college, marry, and bring their children to me. I enjoy talking with the adults and grandparents, to hear their stories and share some of my own.
I'm proud to be part of a practice where we're created a welcoming, friendly environment. I want my patients to feel safe, heard, and valued. Working together, we find the care approach that's right for their goals and needs, and I'm able to deliver treatment tailored to each person.
Education and Continuing Education
My Doctorate of Dental Surgery was awarded by Loma Linda University in Loma Linda, California. That education provided me with an excellent foundational knowledge of dentistry. However, this is a constantly changing field. Advances in techniques, as well as new technology and materials, can all benefit my patients and improve their results.
Each year I take many hours of continuing dental education. I've recently completed a more than 300-hour dental implant course. I've also taken many advanced classes in oral surgery and cosmetic dentistry. I want to offer my patients a range of quality care options, and continuing education allows me to do so.
Personal Life
After growing up in California, I've happily called Elk my home since 2004. My wife's name is Kim and together we have a grown son. When I'm not caring for my patients, you'll often find me working hard on our property: We're in the process of developing it into a small market farm.