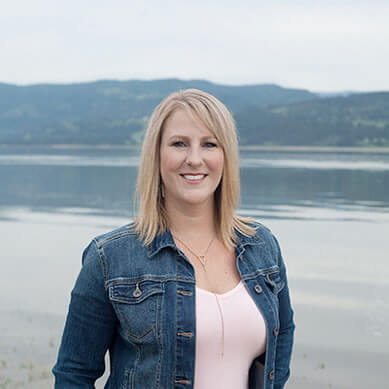 When I was 16 years old a dentist changed my life. Simply by giving me a beautiful smile. My confidence, self-esteem and value for overall health and well being were dramatically impacted. Most important of all, from that day forward, I was inspired to dedicate my life to providing the same for others.
Dentistry is my calling. My passion. I understand that it is not easy coming to the dentist. Many people want excellent dental health but fear of the dentist or lack of insurance or money or other barriers often get in the way. I believe that by listening to my patients, and seeking to understand THEIR goals, needs and concerns, we can work together to overcome any barriers and achieve their desired level of health.
The core value I am most proud of is my passion to be a lifelong learner. I am committed to studying the greatest teachers, masters, techniques and technologies in my profession. The state requires a minimum of 20-25 hours of continuing education per year. I believe we owe it to our patients to not be average, to not just get the minimum, but to go above and beyond. It is not unusual in any given year for me to have completed over 200 hours of CE. When my patients joke that I am a "perfectionist", I take that as a compliment!!
I grew up a "military brat" and moved coast to coast until I was 10, when my dad retired from the Navy and we moved to a small hobby farm in a rural mountain town in Montana. As they say, "you can take the girl out of Montana, but you can't take the Montana out of the girl!" I married my high school sweetheart, Chad, in 1990 and we knew we wanted to raise our own children with the same sense of community and love of nature and the outdoors that we had growing up. Thus, when we had the opportunity to move to the Colville area in 1997, after I graduated from OHSU dental school in Portland, we jumped at the chance and have loved every minute since.
My husband Chad recently retired from the Colville Police Department and now enjoys his time as a Reserve Deputy for Stevens County. We are kept busy with our "mini farm" and enjoy our beautiful property and many animals. We also love to travel and are big "foodies" who will eat anything! We are so proud of our 5 children, Shayna, Sam, Anna, Spencer, Isabel and our son-in-law Danny. We look for every opportunity to spend time with all of them!
We are deeply grateful for our friendships here, and of course the many loyal patients that we have connected with over the past 20 years. Our team actively looks for opportunities to "pay it forward" to other local organizations and businesses. One thing that gives me great joy is serving multiple generations of the same families over the years. We have grandparents and great grandparents and parents and children all from the same family in our office. And now those children are growing up and bringing in their OWN children to see me. I suppose that just means I'm getting old, haha, but I love it all the same!! Our entire team is passionate about making our patients feel comforted and loved, as if they have found their own dental "home" and are proud to share us with their friends and loved ones. I am truly blessed to work with such a talented and amazing team. As the saying goes... "If you love what you do, you will never work a day in your life."