---

Keli
Office Manager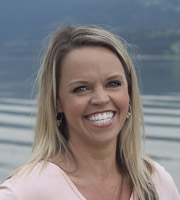 As a result of living in the Colville/ Kettle Falls area my entire life, many of my patients are like family. My days are filled with wonderful conversations and treasured friendships. I provide chairside assistance to our team of doctors and have worked with Dr Fox since 1999. I'm also our supply manager and the practice OSHA representative. I love working with an incredible team of doctors and coworkers. We're all passionate about gentle dentistry and helping people achieve their healthiest, best smile possible.
My husband Dave and our children Connor and Kennedy enjoy taking advantage of the many blessings that living in beautiful northeastern Washington provides. Usually tagging along on our adventures are our trusty yellow lab Tilly and our Chiweenie Murphy.
Dave and I will become empty nesters in the fall and look forward to all the freedoms that affords.
I also enjoy beating Dr. Fox in our fantasy football league...Game on!
Audrey
Front Office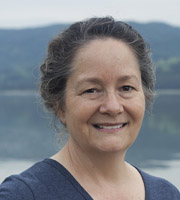 From our front office, I assist patients by scheduling visits to be as convenient as possible, in addition to helping them with insurance matters, preparing treatment plans, and coordinating with insurance companies for pre-approval. I also coordinate appointments with specialists. I love working in a positive and supportive environment where we're all focused on helping our patients. It's a great feeling to see everyone's smiling face when they arrive and to hear their latest news.
When I'm not working, I love spending time with my husband Bruce. I have four sons, four granddaughters, several snowshoe Siamese cats, and a sweet black lab mix. I like to garden, sew, and craft, too.
Natalie
Patient Coordinator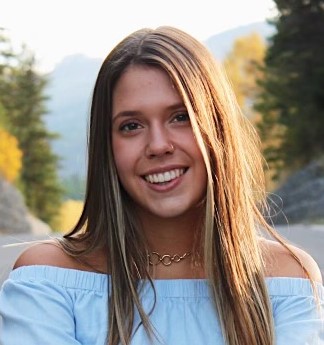 As one of the first people our patients meet, I make sure to bring my smile and helpful attitude with me to work every day. I take care of our patients' administrative needs, from scheduling appointments and coordinating treatment with our clinical team to processing payments and insurance. My number-one goal is to make patients happy and satisfied with their experience here!

Meri
Dental Assistant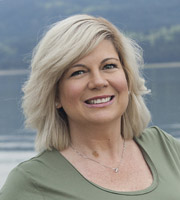 I have provided chairside assistance during dental and oral surgery procedures for approximately 26 years. If you have questions concerning your treatment, I am the person to ask!. As one of our treatment coordinators, I like to help patients understand their care plan. It's important that you, as our patient, feel you have an advocate that understands your needs. In my free time at the office (wink, wink), I'm our social media, website coordinator, and one of our community relations officers. You will find our office does several fun giveaway games, such as the NFL Super Bowl board, March Madness NCAA boards, and April Autism Awareness Month.
I love that I help people change their lives and improve their self-esteem. When someone loves their healthy smile, they're happier and filled with confidence. We create those smiles every day!
My family keeps me busy when I'm not working. My husband Tony and I have three kids, Brittany, Jami, and Brady, along with three grandchildren: Braxton, Michael, and Caylee. My time outside the office is spent traveling, boating, and being active with the Kettle Falls Lady Lions. I'm also a huge Tom Brady and NE Patriot fan!
Karalee
Expanded Functions Dental Assistant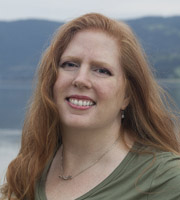 I have worked in dentistry since 1991. In 2013, I returned to school to further my skills. I am now licensed to place fillings and further help our doctors so they may better serve our patients. I enjoy being able to help you achieve the beautiful, healthy, and functional smile you love.
My wonderful husband and I have two grown children, Scott and Amber. We love family time, camping, boating, and snowmobiling. I am originally from Canada and have just recently been awarded my American citizenship.
Clarissa
Dental Assistant
I became a Registered Dental Assistant in 2008 and gained several years of experience in dental assisting before joining Dr. Fox's team in 2020. I come to work excited every day to help patients meet their dental needs with compassion and integrity.
I am married with three children, two of whom graduated high school last year. I love playing outdoors such as side by side riding and gardening. One of my all-time favorite hobbies is sitting in a quiet place and reading a good book!
Tracy
Expanded Functions Dental Assistant
I graduated from Spokane Community College's EFDA program 20 years ago. While I really enjoy the technical aspects of my work like placing fillings and doing CEREC® crowns, what I love the most is the personal relationships I've built with our patients and my coworkers. I feel respected and appreciated every day!
I have been married since 2006 and have three beautiful kids. I love that I'm raising my kids in Colville! We love watching the Seahawks as a family.
Sara L.
Sterilization Technician
As part of our clinical team, I keep the office clean and organized, sterilize our equipment, and support my coworkers by assisting them in any way I can. The people that I work with are wonderful, kind, and supportive of one another and our patients. There is no negativity in the office. Everyone goes out of their way to help each other and show each other kindness and understanding. It's an incredibly positive environment to work in!
My husband and I moved to this area and bought our first house a few years ago. I like to travel, garden, hike, read, cook, and bake. I've also taken up skiing since we moved here!
Christine
Dental Hygienist
I graduated from Loma Linda School of Dentistry in California in 2001. I worked in southern California for 16 years in several dental offices before moving with my husband and two girls to Colville in the fall of 2017. The best part of my job is having the opportunity to work with patients on a one-on-one basis. I love meeting new patients just as much as I love to see reoccurring ones! I love our dental family and am so happy to be a part of it.
My husband Mark and I, along with our two daughters, Eliana and Sabrina, love it here in Colville. So far, we enjoy the winters and we like to snow ski, and sled just outside our house. We love all the beauty and wildlife around, and have befriended deer, a mallard duck, and rabbit, not to mention our beloved pets, Molly the cat, and seven chickens. I like to go on walks, read, and am involved with my church in Kettle Falls and with my daughters' school, Colville Valley Junior Academy.
Haley
Dental Hygienist
I have been a dental hygienist for more than 15 years, having taken advanced education in laser technology, dental caries, and dental aesthetics. My goal when working with patients is to help them feel better, not only about their oral health, but also the beauty of their smiles. I work hard to create a positive environment where patients feel safe and comfortable talking with me about all their oral health and wellness concerns.
I have two young kiddos, as well as a horse and pony, two little dogs, a cat, and a fish tank. When I'm not taking care of our zoo, I enjoy being outdoors and staying active, whether I'm hiking, horse riding, skiing, ice skating, playing pickle ball/tennis, or learning my newest hobby—golfing! If that wasn't enough, I also have a side business as a health coach for an optimal health program.
Rebekah
Dental Hygienist
I hold a bachelor's degree in dental hygiene and joined Dr. Fox's team in 2019. My job allows me to meet new and interesting people from the community and surrounding area, and because of that, I learn something new every day! I love working with everyone in this office; they are all wonderful people who truly care about our patients and the community
I am married and we have two dogs and a cat. I spend most of my free time having fun with my family. Some of my favorite activities include hiking, video games, traveling, horseback riding, and kayaking.
Sara
Dental Hygienist
I began my career working as a Certified Dental Assistant for six years before attending Columbia Basin College for my dental hygiene degree. I appreciate the one-on-one attention I am able to give patients during their appointments, and that I get to know them a little better each time they come in. I also get to work with the best group of professionals ever! We are always encouraging each other and we work great together as a team.
I am married to my best friend and I have two grown children. I live way out in the country on top of a mountain, paradise! We enjoy hiking and kayaking with our dogs, Stella and Wyatt. When the weather is good, we hop on our motorcycle for an afternoon ride. I enjoy working out in my flower garden with my two pet chickens; it's my happy place for sure!